In a recent study carried out by the Pará Federal University of Pará, the researchers found, on average, six pieces of plastic in the body of 98% collected fish in 12 springs and streams in the Amazon. The research was developed by the Ecology and Conservation Laboratory (LABECO) and was published in the Environmental Pollution journal.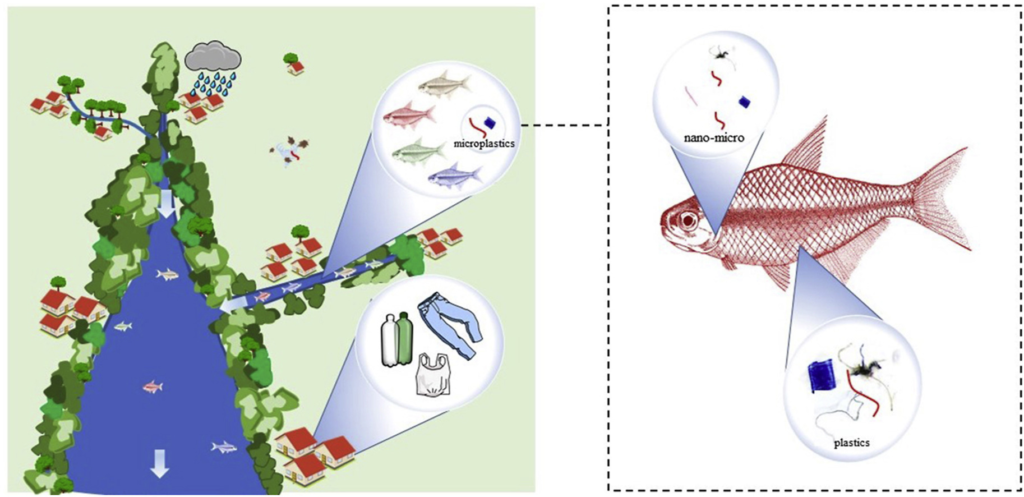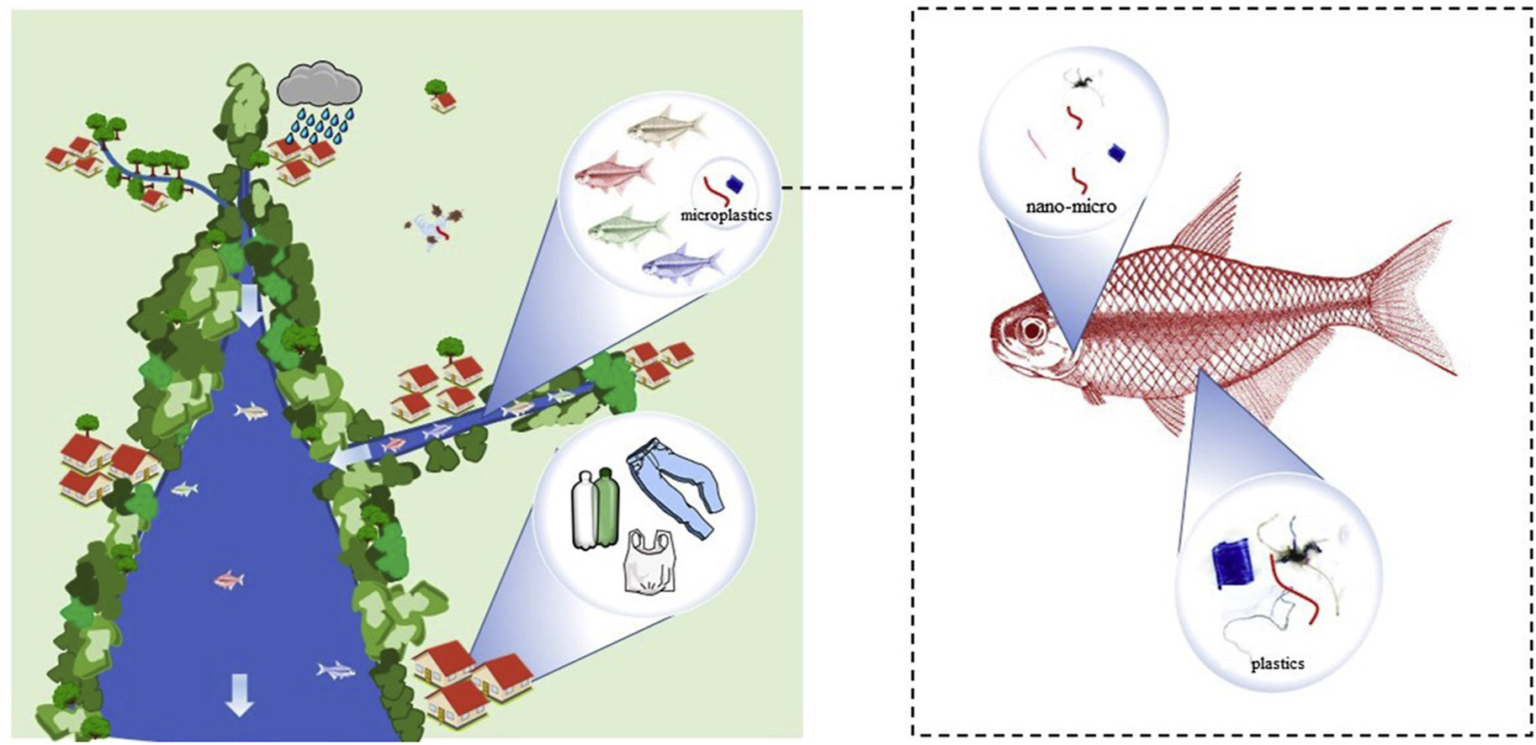 Figure 1. Representation of the microplastic's introduction to rivers or bodies of water. Source: Contamination of stream fish by plastic waste in the Brazilian Amazon.
The type of particle most ingested or adsorbed by fish were fibers (93.5% of the particles) and these fibers or pieces of plastic were found mainly in the fish digestive tract (87% of fishies). Other studies have shown that fibers accumulate much easier in organisms, as well as causing serious intestinal problems.
The fibers come mainly from clothing. The fashion industry is the second largest polluter on the planet, right behind the oil industry. Thus, these fibers are generated during the fabric manufacture, during the disposal of the clothes manufacture remains (remains of seams), and in the act of washing the clothes, since several washing machines do not have filters.
This study proved that contamination by plastics is everywhere. In oceans, estuaries, rivers, and even river springs.
Ribeiro-Brasil, D. R. G., Torres, N. R., Picanço, A. B., Sousa, D. S., Ribeiro, V. S., Brasil, L. S., & de Assis Montag, L. F. Contamination of stream fish by plastic waste in the Brazilian Amazon, Environmental Pollution, v. 266, 2020. 115241, ISSN 0269-7491, https://doi.org/10.1016/j.envpol.2020.115241. https://www.sciencedirect.com/science/article/abs/pii/S0269749120330517
The plastic presence at the Amazon rivers headwaters